Welcome to Camp Delicioso!
Created as an unofficial theme camp back in 2005, Camp Delicioso began with a group of 14 individuals from Southern & Northern California.  Each year, our camp grew and expanded with members from all over the world – contributing unique and varied ethnic backgrounds to our camp culture; hence the play on Spanish/French for our name.
With over 400 campers joining us over the last 16 Burns, we've consistently served thousands of our authentic Northern French crepes to the hungry masses.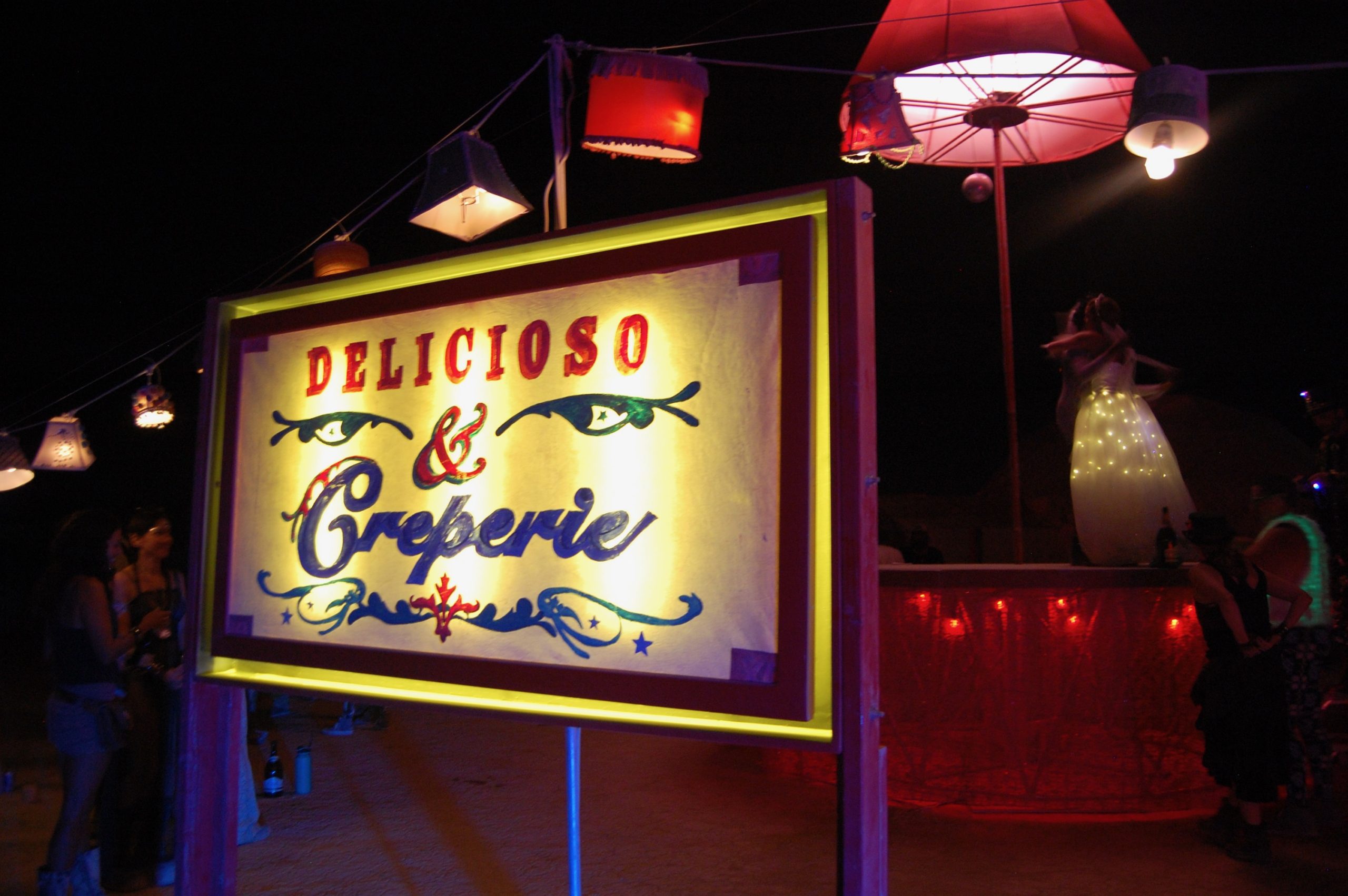 French Crepes, Delicious Friends From All Over The Globe
Our camp has evolved over the years, creating new structures, stepping up our game with design, art and activities.  Each year we begin a new adventure with updates and changes to our visual presentation.  The camp may look a wee bit different, however, we still serve the same deliciousness; usually located in the 2:15 sector.
We're looking forward to reconnecting with our burner familia and making new friendships along the way.
Sweet or Savory!
With an assortment of tasty filings, you can be sure that our talented and lovely team will create a masterpiece to satisfy your hunger, soothe your soul and put a huge smile on your face!
You'll never know what you'll experience at Camp Delicioso…we not only offer crepes, but various services, classes and events.  Stop by anytime and see what's on the menu.